Apples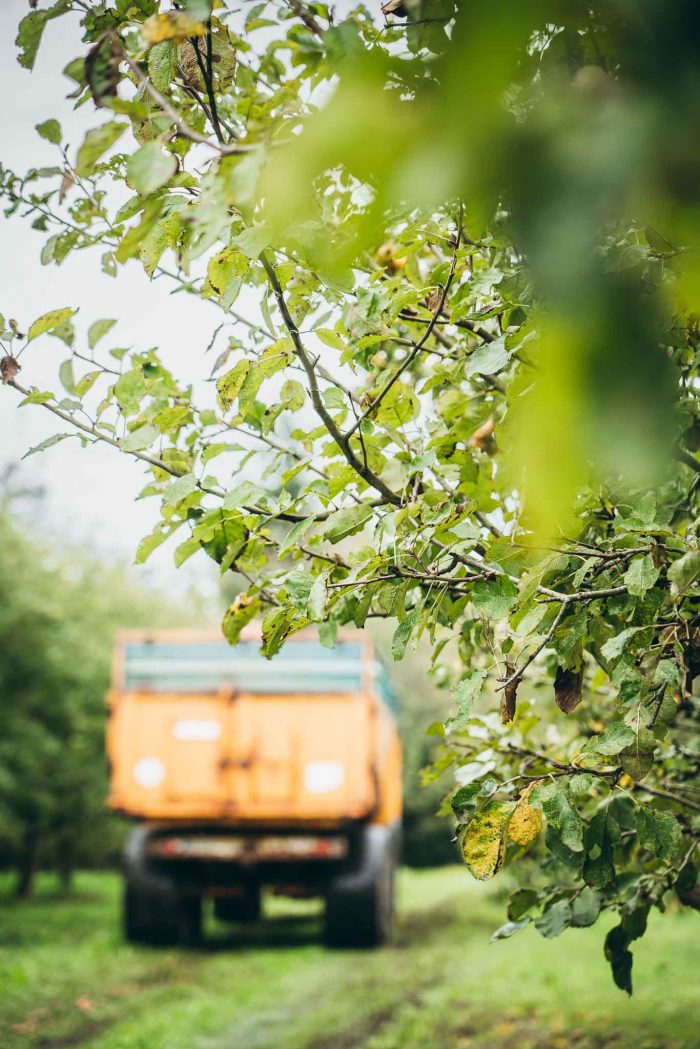 Apples from our orchards.
The south coast of the Cornouaille region in Brittany has been excellent cider producing land for centuries. However, from the middle of the 20th century, cultivating in Breton orchards declined dramatically.
The local cider development and research association C.I.D.R.E.F. launched a planting campaign.
In 1983, Guy LE LAY planted his first hectares of apple trees, carefully choosing to graft endangered local varieties which were the erstwhile pride of fine Plomelin cider.
Erwan, his son, is now in charge of the 40 hectares of orchards stretching along the right bank of the Odet River.
He is converting to organic production with eco responsible quality procedures currently being put in place.
All our apples are picked fully ripe, sorted by hand before being immediately pressed.
15 varieties of apples contributing to the an amazing array of flavours all in our products
Bittersharp:
*C'hwerv-ruz mod-koz
*Kermerrien
*Marie-Ménard
Bittersweet:
*Beleien
*Boudenn-blad
*C'hwero-brizh
*Dous-bloc'hig
*Dous-moen
*Prad-yeot
*Kroc'hen-ki
Sweet:
*Douce-koed-Lignez
*Trojenn-hir
*Dous-boutailh
Sharp :
*Guillevic
*Judor